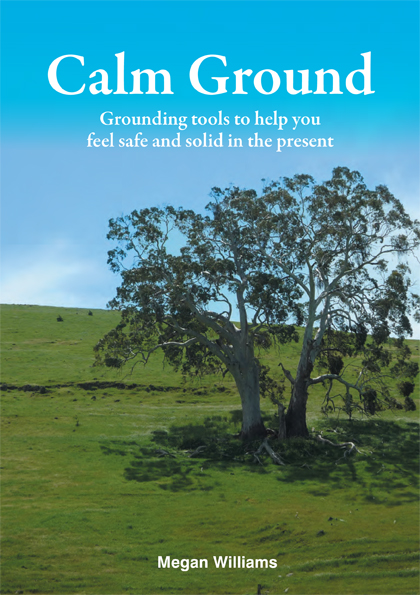 Want More Help and Ideas?
The new print run of Calm Ground has arrived. Get your copy now.
Anne
"I feel this to be a very easy book to read and find the tools beneficial in stressful times. Great to finally find a book with commonsense tips and easy to find techniques!

Caroline
"A great resource! I work as a counsellor with survivors of sexual assault and would definitely recommend this book to clients. It packages a whole lot of great ideas into one easy-to-read book.

James
"I loved this book. Not only could I delve into it and get lost from cover to cover, I could just as easily pick it up, flip to a page and find something useful and understandable to help me get through some hard times. A real life saver.
Submit Your Review
Send your own review of Calm Ground today.
NEW! 2 Ways to Buy The Book Give yourself the gift of Calm Ground!

Get Your Copy of Calm Ground Today!

Take a look inside Calm Ground to get a taste of what the book contains and how clear and easy it is to use even when you are feeling anxious.