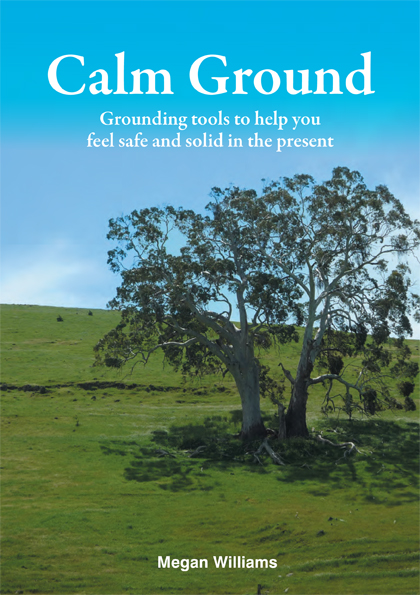 Want More Help and Ideas?
The new print run of Calm Ground has arrived. Get your copy now.
Anne
"I feel this to be a very easy book to read and find the tools beneficial in stressful times. Great to finally find a book with commonsense tips and easy to find techniques!

Caroline
"A great resource! I work as a counsellor with survivors of sexual assault and would definitely recommend this book to clients. It packages a whole lot of great ideas into one easy-to-read book.

Patricia Roche, License Clinical Social Worker working with Military Veterans (USA)
This book is simple, easy to reference, and filled with so much information and beautiful photos to calm the senses and meditate on! Thank you for sharing psycho-education on anxiety and PTSD and teaching calming techniques in an easy way for those with complex thoughts and busy lives. This book is easy to take in for both trauma patients and professionals.
Submit Your Review
Send your own review of Calm Ground today.
NEW! 2 Ways to Buy The Book Give yourself the gift of Calm Ground!

Get Your Copy of Calm Ground Today!

Take a look inside Calm Ground to get a taste of what the book contains and how clear and easy it is to use even when you are feeling anxious.